Your vacation in Egypt will not be complete if you do not include the famous Aswan market in your Aswan tour. This outdoor market is seated significantly at the center of Aswan, the southernmost city of Egypt. This market is really large and it is a fun local market that you can tour. Many stands sell beautiful souvenirs you may want to buy and take back home.
On several occasions, Tourists are normally seen, wandering around the Aswan market. Just like many tourists who have visited this amazing market, you will love this market because it is exciting to argue about the price of merchandise and end up walking away or buying them.
Aswan market is huge and there are so many tourist stalls, constructed from the beginning, where you have the market entrance. There are also local markets but the tourist stalls supersede them. The market is sited close to the river and the rule of the market is to bargain for every item you desire to buy.
Aswan is not only located along the edge of the River. It is a famous place in history and an epic site for mining stones and granites used in creating the tall stone monolith, which is known also known as Statues and Obelisk. The Aswan market is a famous center of trading commercial commodities. It has been long-standing for decades and many locals and tourists love to visit the market from time to time.
At the Aswan market, you will see beautiful kinds of stuff such as handicrafts, traditional outfits, accessories, amazing spices, footwear, and many more. There are also nice restaurants where you can relax and enjoy beverages, Egyptian snacks, and coffee.
In the Aswan market, you can look forward to bargaining before any item is sold to you, as they are often expensive. The merchandise is always marked up and the fun part of it is that you can argue until the price drops to the amount you wish to buy it for.
When bargaining at the Aswan market, you do not have to be apologetic about it. You can even walk away and you will be surprised that you will be called to come back and buy the item at the best price that suits you.
Why You Should Visit Aswan Market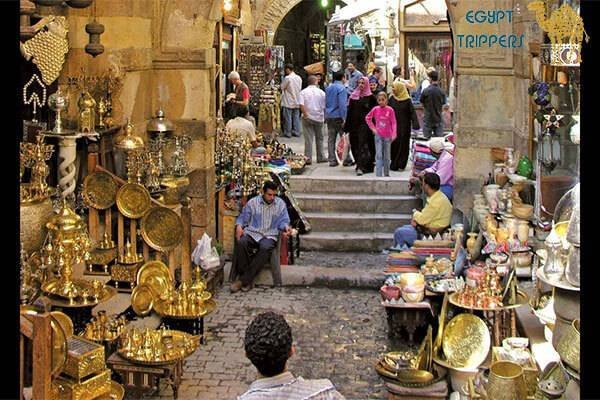 If you are spending holidays in Egypt,  You should visit the Aswan market because it is beautiful, and there are several nice things you can buy there. You should also visit the market because it is most likely intended for both the locals and the tourists, unlike other markets.
Another reason why you should visit Aswan market is that the market is tourist-friendly. Even though you may feel disappointed that souvenirs are not sold at their rock bottom prices at first, it is still possible for you to take home some lovely items that you will end up buying after going around the market and bargaining successfully.
What to Expect and What to do in The Market
Things may seem too expensive and difficult to buy, but it will amaze you to find out that you can bargain to any amount you can afford. If you want any assistance from your tour guide, he or she will take you around to see beautiful clothes, housewares, pieces of jewelry, and many other things, and watch in amusement as you bargain for these items.
While in Egypt, asides from visiting the Aswan market, you can also take a tour to see various attraction sites in Aswan. You may love to see the beautiful Abu Simbel Temples. But if your adventure is solely on visiting the Aswan market, you will have the best moments of your life picking beautiful items bargained to bits by you.
You can take a taxi to the Aswan market, you will be intrigued to know that you also have to bargain an Aswan taxi. For this reason, you should first of all agree on a certain price before getting into the taxi. Otherwise, you can also take a cruise in the felucca, and sail through the riverbank
Another exciting thing you can do in Aswan is walking into the nice-looking cafe in the market to have delicious coffee. You may find it interesting to eat the Egyptian snacks, sold in several cafés in the Aswan market.
When you enter the shops where nice items are sold, do not be put off by the prices mentioned to you, even though it may not be easy to bargain for the best price, you should understand that this is a common practice amongst Aswan's and you must be ruthless when purchasing an item.