The tomb of Twosret and Setnakhte is a unique tomb with significant historical significance that draws visitors' attention. This is one of the destinations that you must take your family to for either vacation or other purposes.
One of Luxor city's most prominent tourist attractions is the tomb of Twosret and Setnakhte. The tomb of Twosret and Setnakhte is a recommended site for everyone in your family to visit. Luxor city, Egypt, is home to the tombs of Twosret and Setnakhte. During your journey to Egypt, join one of our Luxor tours and you will also be able to see additional historical structures.
Facts about The Tomb of Twosret and Setnakhte
The tomb of Twosret and Setnakhte is a shared tomb that was first utilized by Twosret and subsequently reused and expanded by Setnakhte. The tomb of Twosret and Setnakhte features two burial rooms, with the subsequent expansions making it one of the biggest Tombs in Egypt, with a length of almost 110 meters.
Luxor, Egypt, is home to the tombs of Twosret and Setnakhte. This tomb is made up of both high-quality and detailed artworks and designs. It contains some of the finest works of art from the 19th-century Dynasty, and it is the only tomb with a dynasty from that period.
The feminine Twosret was substituted with the masculine Setnakhte in the main painting. Setnakte's name was eventually substituted by that of Seti II.
Things you Need to Know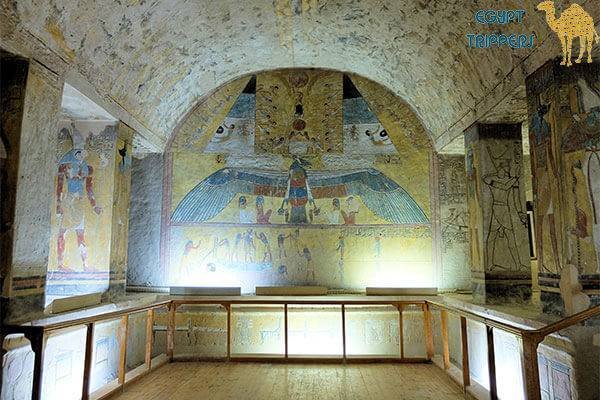 In the 19th Century, Twosret was the last king of the historical empire of Egypt. Twosret is assumed to be Amenmesse's sister and the daughter of Merenptah.
According to scholars and archaeologists, Twosret was Pharaoh Seti II's second wife. Following Seti II's death, Twosret was named queen regent and she managed the position until Siptah's death. After Siptah died in 1190 BC, Twosret succeeded to the throne and became pharaoh.
Egypt was ravaged by civil conflicts in the final years of Twosret's rule, which are thought to have been the source of her death.
There are also some chambers in the tomb, which you can explore during your visitation.
Isn't it clear that there are lots to discover in this remarkable tomb of Twosret and Setnakhte?
There are a few more secrets to this tomb that you must discover during your stay. This is a simple adventure that you may do with your family.
If you are planning on going on this trip, you certainly need some things such as extra clothes, a visa, cash, a hotel reservation, and some other things.
However, the first thing you need to do before visiting. This tomb is to request a tour. When making a request for a tour, you might be required to pay a certain amount of money such as a gate fee.
I know you can't wait to check out some of the features discussed above the fascinating paintings of both Twosret and Setnakhte with your family.