Marsa Matrouh is located on the coast of the Mediterranean Sea, the capital of Matruh province and a port and resort goes to millions of tourists who come to relax on the shores of this city, which is composed of soft white sand Marsa Matrouh was built at a bay around it rocks form a natural hurdle of waves located Marsa Matrouh west of Alexandria and worship about 200 On the eastern side, the Libyan border and Marsa Matrouh have a history. In the time of the Pharaohs, it was a small fishing town. It was called "Ammonia" at the time of Alexander the Great. During the Ptolemaic period and the Byzantine Empire, it was called "Paraitonium" The city of Marsa Matrouh is characterized by an average climate where the weather is cold and summers warm and dry, and is visited by millions of Egyptian, Arab and foreign tourists in the summer. The Ramses II temple, the sunken city of Julius Caesar and the sunken palace of Cleopatra The Coptic Church established in the first Coptic era and the tomb of Rommel, the famous military commander, as well as Marsa Matrouh as a tourist city with a number of excellent beaches and attractive soft sand and beautiful natural waters including: Rommel and coasts Cleopatra Beach.
Tourism in Marsa Matruh
Temple of Ramses II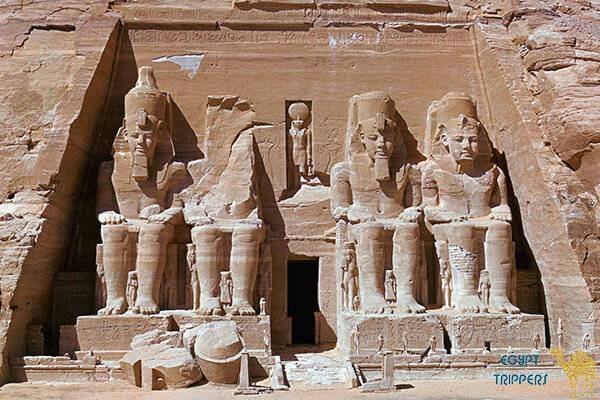 The Temple of Ramesses II was discovered by Labib Habash in 1942 and the temple of Ramses II contains remains of a temple and a temple with engraved inscriptions in the hieroglyphic name of King Ramses II.
Spa Cleopatra
Is a rock known as the Cleopatra Rock and bath Cleopatra and some of the archaeological hills, which is one of the most important attractions of the tourist city where there is the bathroom of Queen Cleopatra, a bath in the middle of the water reach the people through a group of rocks and water entering the bathroom on each hand has become one of the most beautiful attractions, especially in the years After taking care of it and taking care of its renewal and cleanliness, but prevents the descent of the sea at the bath Cleopatra because water is dangerous in this place, visitors can take some photographs of the place and walk around the place between the rocks in a voyage of exploratory interesting.
Fantastic beach
This beach is located in front of a giant rock, which is walking in its shadow. People enjoy this wonderful and wonderful scene among the beaches of the world. Some rocks are scattered on the sand of the beach in a magnificent view where visitors take pictures of souvenirs. To show behind them the nature of the picturesque as these rocks diminish as the depth extends into the water and warns of the descent of the sea in this beach because of the abundance of rocks in the water and the sea in this beach is deep and insecure to practice swimming in it.
Alexandria Street Market
Alexandria Market is considered one of the largest markets in Marsa Matrouh where you can find shops with everything you need and find shops that sell the famous things of the city of herbs, pulp, mint, and others, and find all you need of clothes, accessories, symbolic gifts, toys, and even food. Various restaurants and find large exhibitions and find the Bedouin handicrafts distinctive and you can spend hours in this market without feeling bored of walking Do not forget the experience of fish distinctive in Marsa Matruh Find restaurants dedicated to fish and provide fish in a distinctive nomadic way
Libya Market
Is a small market covered and famous in Marsa Matrouh find all kinds of Bedouin herbs and herbs that are used for different treatments and find the excellent Bedouin olive varieties there and find the original olive oil, which is famous by Marsa Matrouh, an integrated market you can enjoy wandering around and buying Bedouin Abayas Arab designs
Visit a variety of beaches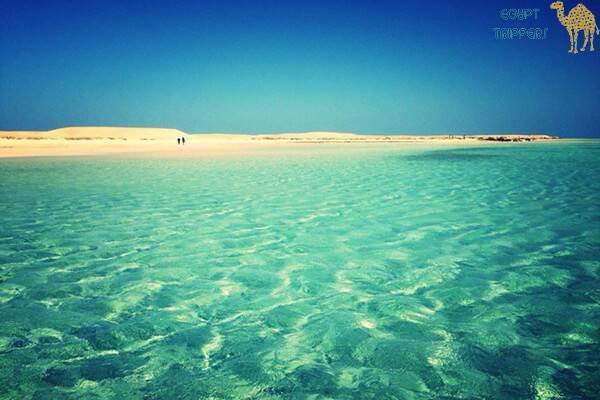 During your trip to Marsa Matrouh, do not forget to go every day to a different beach. The city is characterized by a lot of beautiful beaches where you can enjoy with your family such as Rommel Beach, which is characterized by calm water. It is very suitable for children. With its deep waters and high foothills, where you find the famous Gharam rock and tourists like to take pictures of the memorial on this distinctive rock and you can also experience Lido Beach, Turquoise Beach, Cleopatra Beach, and White Beach, which is characterized by high waves and deep sea